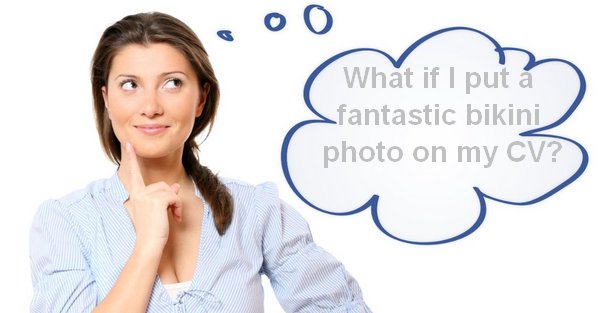 Initially, the presence or absence of a photo in a resume does not seem to be an important thing. However, under certain circumstances it is quite capable of changing the employer's decision as to whether to invite you for a job interview or not.
So should a photo be included on a CV? Some career advisors believe that putting picture on a resume is wrong. Others do not mind.
In fact, there is no single answer: it depends on many factors.
If an employer requests a resume with photo, you definitely need to submit it. (Personally, I do not see in it any element of discrimination. If we strike into this subject, some employers commit far more serious "sins.")
But there is one very important thing: the photo should be appropriate to its intended use. This means that your picture should not be taken at home or on vacation. Too frivolous or glamour photos won't fit either. Please don't try to be ORIGINAL. Let it be a better quality photo of you in decent office clothes and among modest office surroundings, with a nice look and easy friendly smile.
If you do not have such a photo, you should make it. Otherwise it is better to send your CV without a photo.
Of course, the aforesaid also applies to the photos in jobseeker profiles on job sites.
Suppose, you have your photo taken in the right style, as I indicated above. Well, you can freely put that photo on your resume. But pay attention to the following important point: HOW you will deliver it to the employers?
If by e-mail, you must first reduce the file size of the picture. Sending big files is a bad manner and, in addition, will create extra traffic for both you and the employer.
It is also possible that you want to print the resume out and deliver it to the employer or recruitment agency by yourself or by post. In this case, you must make sure that the printer was good enough and did not spoil your look in the photo.
But a resume with a photo is not suitable for sending it by fax: the quality will be terrible. So for such cases you should have the same resume, but without a photo.
One more situation can also happen. It may be that the employer's printer performs badly. Well, in this case you just had a bad luck. :)
Well, if the vacancy announcement says nothing about the jobseeker's picture, is there still a reason to include your photo on the CV? What are the BENEFITS of putting the right photo on a resume?
To begin with, everything that distinguishes your resume from lots of stereotyped resumes of other jobseekers is very good in its way. The photo makes your resume to be easier to remember and faster to find among many other. This is already a sufficient argument in favor of putting a photo on a CV.
It is actually for this very reason that I recommend young jobseekers to put a photo on a resume. The resumes of young professionals are usually very similar, so the right picture on your CV gives you an additional chance that the employer will notice it.
Of course, a successful photo in the resume will help you get a job if for this vacancy appearance matters. It usually does for secretaries, promoters, shop assistants, etc.
Also, on many positions that require experienced and elder workers, presentable appearance of the employee, however, is very important to employers. Accordingly, the resume with the proper photo will increase the likelihood of being invited for an interview and ultimately help you find a job.
If you are a pretty girl, and the employer is a man, it also increases the chances that your resume will attract some attention. However, not all recruiters and employers are men, so sometimes beauty can be an obstacle.
Well, I wish you good luck in finding a job and – always ready to help you!