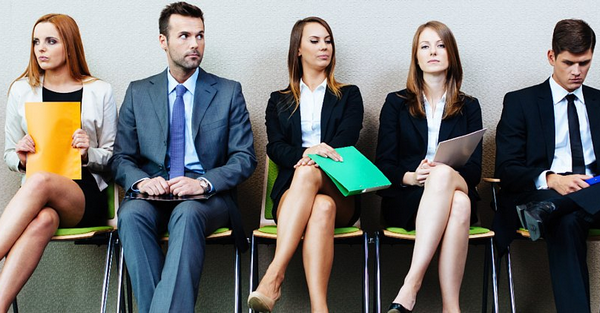 As I said before, while searching a job you should use all means available. Resume submission to recruitment agencies is considered to be one of the main ways of job search. Nevertheless, many candidates face difficulties when trying to find a job through a recruitment agency. So why does it happen?
The matter is that recruitment agencies are working by their own rules. Their aim is in NO WAY to help you become employed. Their mission is to find employees that meet the requirements of their customers, i.e. the employers.
Only when the interests of the recruitment agency will coincide with yours (i.e. you will be able to convince them that you are the most suitable candidate for the employer), you will have a chance to get the job. After all, in any case, the last word will be the employer's, and you will need to properly present yourself to not only the recruitment agency but the employer as well.
What are the suitable candidates for recruiters? Those whom they will be able to successfully "sell" to employers. Of course, it depends on the jobs that are currently available (or regularly arise) in a certain recruitment agency. And, of course, on the quality of the jobseeker.
For example, if some staff agency specializes in recruitment within a particular industry, you will hardly have any chance to get a job through that recruitment agency unless this is your industry.
You should also understand one more thing.
Recruitment agencies take no risks. They look for the candidates that would DEFINITELY satisfy the employers' demands.
Therefore it is useless to complain about "stupid" recruiters who do not want to offer your candidacy to the employer just because of a few unimportant (in your view) reasons. Perhaps you yourself would do the same in their place. In addition, the employment of a decent candidate which still does not comply with the employer's requirements is a troublesome and risky deal. After all, employers are capricious and wayward clients, and it is better not to irritate them, otherwise it isn't worth the efforts.
However, you will increase your chances of getting a job through a recruitment agency, if you make acquaintance with recruiters: make an impression of a competent and motivated candidate during job interviews, establish and maintain friendly relations with them.
Conversely, it is very important to be in good standing with recruitment agencies, not to break the rules of cooperation with them, behave properly when interacting with recruiters and employers; otherwise you will lose reputation in their eyes.
Well, I hope you get a good job. Through a recruitment agency or directly – no matter.